Floor Coating,Warehouse Floor Painting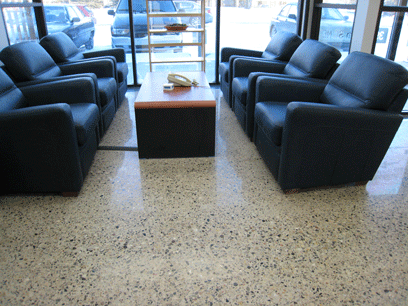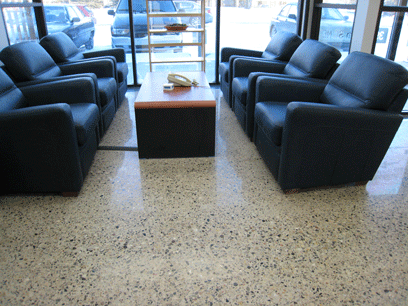 In many cases, the best floor-covering is nothing at all. Leaving the concrete slab
exposed and finishing it as the floor, can be economical, aesthetically successful and sustainable. Combined with techniques like dyeing, staining, or grinding to expose aggregate, a broad palette of visual options are available for taking concrete beyond a 2 dimentional dull gray surface.
Polished concrete floors are low maintenance, more durable and easier to clean than many other flooring options. The hard dense surface is hard wearing and will not chip or scratch like other surface treatments that sit on top of the concrete.
Cleaning with soapy water is all that is required to keep the floor in a like new condition.
The process of polishing a concrete floor involves grinding the floor with progressively smaller grits of diamond tooling, treating the concrete with a silica based densifier that reacts with the lime in the concrete making it harder and less porous. The densified concrete is then polished to the required sheen level from flat to high gloss depending on the requirements.
Benefits:
Increases lighting through reflectance

Nothing to chip or peel, difficult to damage

Will outlast other alternative floor options like carpet & vinyl tiles

No negative impact on indoor air quality through VOC's (like carpet and vinyl tiles or the adhesives used to adhere them)

Dense floor will not harbour microbes or allergens